Yowah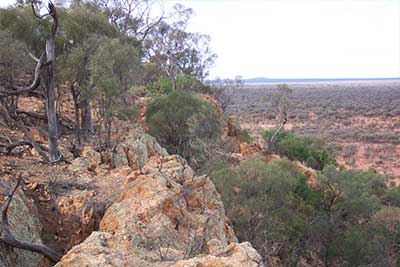 Located 129km west of Cunnamulla, Yowah is a living Opal Gallery with the story of Opal throughout the town and 90% of the residents being small scale miners.
Opals of Yowah are world-renowned for their beautiful colours and magnificent patterns all created by nature with water playing a large part of the formation. All forms of opal can be found in Yowah, however, one major difference is the "Distinctive Yowah Nut".
Yowah has a General Store, Postal Agency, Caravan Park and is serviced by Royal Flying Doctor Clinics.
Learn more about Yowah: