RADF
Applications for Round 3 are now open
The Regional Arts Development Fund (RADF) is a partnership between state and local governments that invests in quality arts and cultural experiences across Queensland based on locally determined priorities.
RADF is great for funding arts or culturally significant activities, workshops and projects (not just painting!). Check the guidelines or contact Council to see if your project could be funded.
Successful applications are required to submit outcome reports within eight weeks of the project's completion.
Applications close COB, Friday 12th January 2024.
For more information contact the Community Support Officer at council@paroo.qld.gov.au or 07 4655 8400.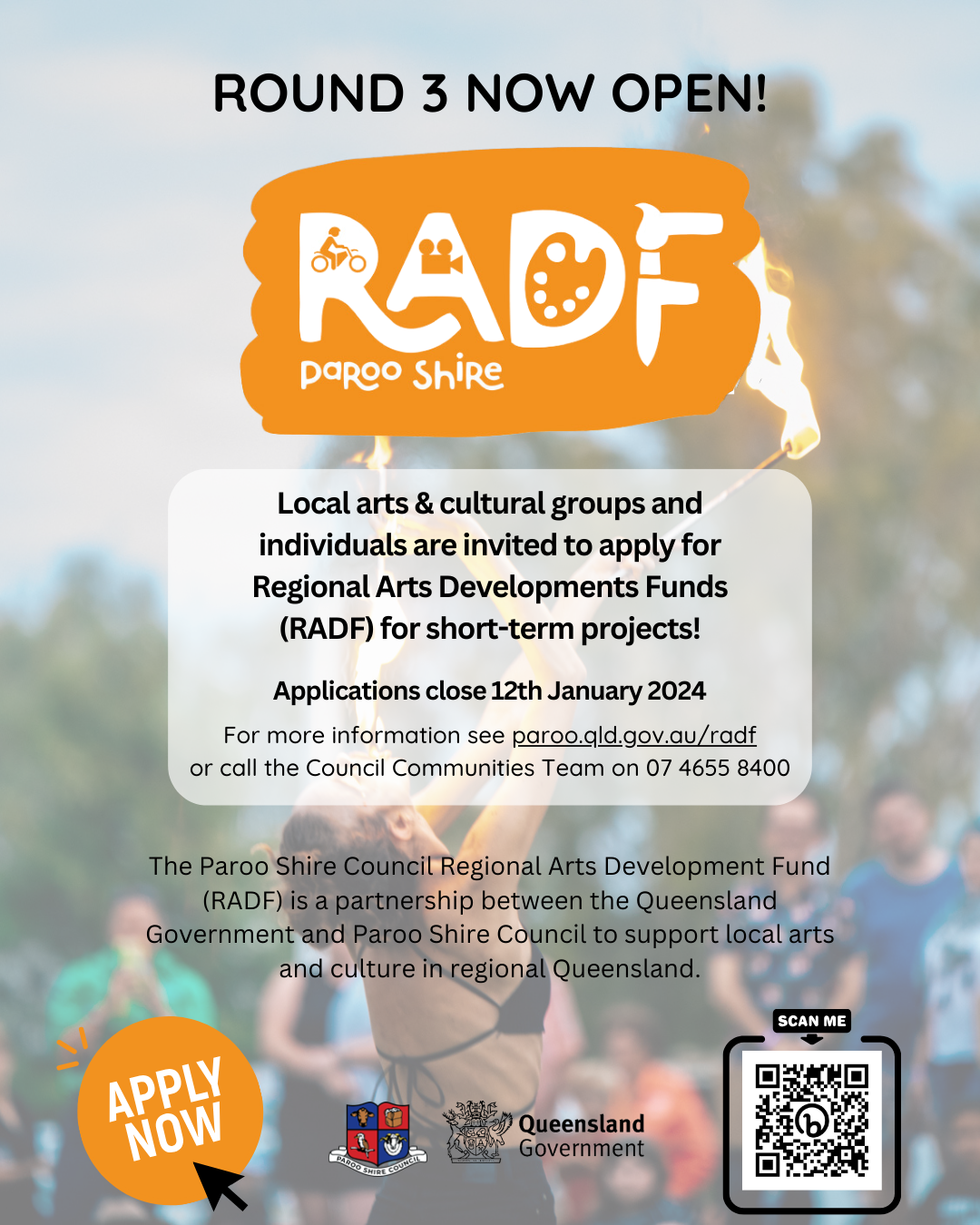 Radf 2023 round 3 now open
Other Useful Information
The National Association for the Visual Arts (NAVA) have a Code of Practice on their website that includes guidelines on fair pay for artists, which may assist you in the budget section of your application.

The Code of Practice is free to access, you only need to sign up for a "NAVA Free" subscription. It's a very quick and easy process.
Music workshops for Eulo State School kids
Funded by RADF 2017-2018
Cunnamulla All Aboard Railway Heritage Project
Funded by RADF 2018-2019
Yowah silversmithing workshop
Funded by RADF 2019-2020
Warrego writing workshop
Funded by RADF 2017-2018