Transformation of the Civic Centre building to the new Civic and Community Enterprise Centre (CCEC)
If you're looking for a service that used to be located in the building at the corner of Stockyards and Louise Streets, most services are now located at the Broad St Depot, except for Community Services (old Blue Care building on Alice St and Economic Development (Cunnamulla Fella Visitor Centre).

2018
In mid 2018 after a third-party engineering inspection, it was determined that the original Civic Centre building was structurally unsafe due to the foundations shifting and resulting in the building not being safe for use any longer.
Council staff were moved out of the building and initial community feedback was facilitated by ELIA Architecture in August 2018 in order to create the first concept plans. The community and council staff presented some great ideas to ELIA, with as much as possible taken into consideration for the concept. Council approved the final concept design at the November 2018 Council meeting. View the first artist's impression of concept design.

2019
Council approved for a tender to be distributed for the demolition of the existing building at the January 2019 Council meeting, and the tender was then awarded to Bourke Industries Pty Ltd in July 2019 with demolition works commencing on Monday 9 September 2019. Demolition works were completed over a two week period. Demolition information sheets were distributed to residents prior to the demolition works.
ELIA Architecture visited again on Thursday 5 September 2019 for the next round of consultation that included Council, staff and the community. Feedback included the placement of services within the building, visual elements, and building features like natural light and access technologies. View the final artist's impression of concept design.
With the finalised concept in place, an Expression of Interest for the design and construction of the CCEC was put out in in December 2019, with the applications assessed and narrowed down to a tender process.

2020
At the April 2020 Council meeting the momentous decision was made to award the design and construction tender to D J Buckley Builders. Planning for construction commenced, with site works starting in July 2020. The building's foundations are currently being built and is expected to reach completion in March 2021.

2021
The new CCEC was officially opened on 28 April 2021, with the ribbon cut by Deputy Director General, Department of State Development, Infrastructure, Local Government and Planning, Natalie Wilde supported by Paroo Shire Mayor Suzette Beresford.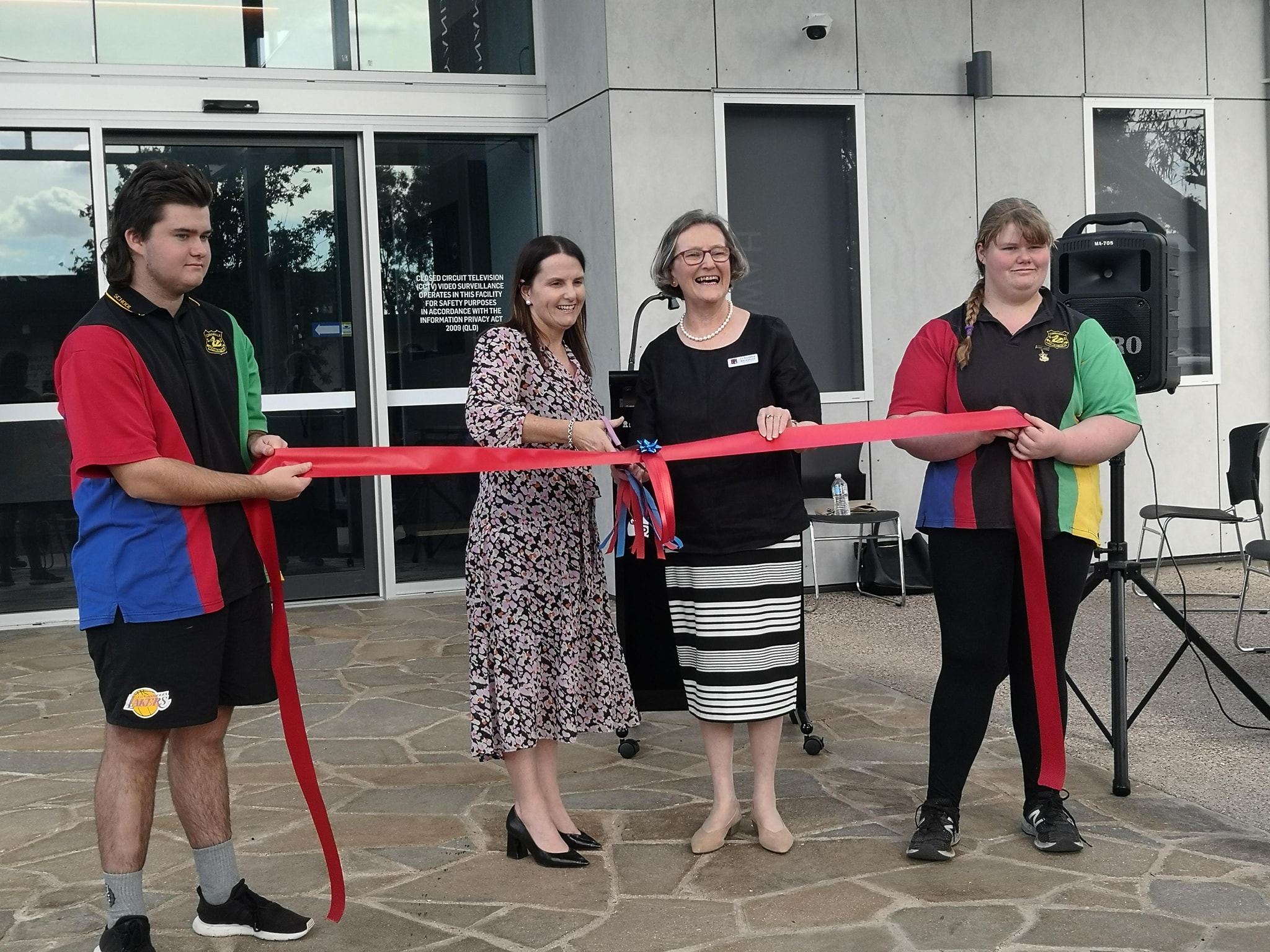 The Civic and Community Enterprise Centre is a joint initiative of Paroo Shire Council and the Queensland Government.